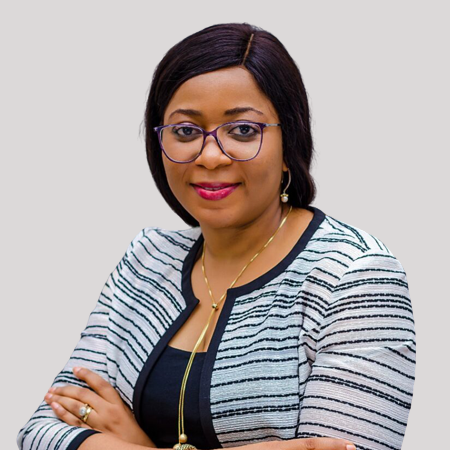 SCGN CEO's Message
As a not-for-profit organization committed to developing the best corporate governance practices in Nigeria, our activities promote accountability, transparency, and ethics in the Nigerian corporate environment and across Africa. Individuals, Institutions, and Corporates, who are members of the Society are continuously kept abreast of trends and encouraged to uphold the tenets of corporate governance for business transformation, enhance corporate success and maximise sustainable growth. 
Since its inception, the Society has focused its resources on thought leadership programmes, conferences, webinars, roundtables, research, publications, and advocacy to enhance and attain its vision and objective of being the recognized reference point in matters relating to Corporate Governance in Africa.   We have made significant strides in growth by enhancing our ability to create value together with institutional partners, members, and supporters across business sectors worldwide. 
Our Board of directors is a dynamic group of veteran African corporate/boardroom experts and professionals committed to improving the governance of the organizations in our region. Our team members have years of productive experience providing best-in-class consulting and advisory services and enhancing operations for organizations in different industries and sectors
We hold great pride in what we have achieved in Nigeria but we know that there remains a lot to be done, especially in the public sector, technology sector, and startups. The current rapid technological innovations in the region have provided us with an opportunity, and we embrace these new digital opportunities as we can impact a much wider audience, particularly the next generation of corporate leaders. 
As we bring the best of corporate governance to the next generation and the currently underserved, we are also interested in collaborating with them. Improving the corporate governance practices in our region does not end with us; others that will arise in the future have a part to play as well. We desire to establish a corporate culture where the right and the most effective decisions will always be made by those who govern organizations across Africa.
With our considerable experience and desire for innovation, the dream of good corporate governance across Africa continues to inch closer to reality. We don't intend to stop until it comes into being.
Join us as we continue to champion good corporate governance in Africa. 
Yours Sincerely,
Chioma Mordi
CEO, Society for Corporate Governance, Nigeria