Pampers is proud to have consistently blended the British, American and Nigerian curriculums, to offer a rich, broad-based curriculum that promotes learning and all aspects of development in children aged 12 months to 11 years old. Our richly selected co-curricular activities and social events provide balanced and well-structured programs at both the Nursery and Primary levels.
We truly believe that these programs features have proven to be excellent at developing independent, confident, curious and lifelong learners who fulfil their academic potential, aspirations and want to make a positive impact in the world.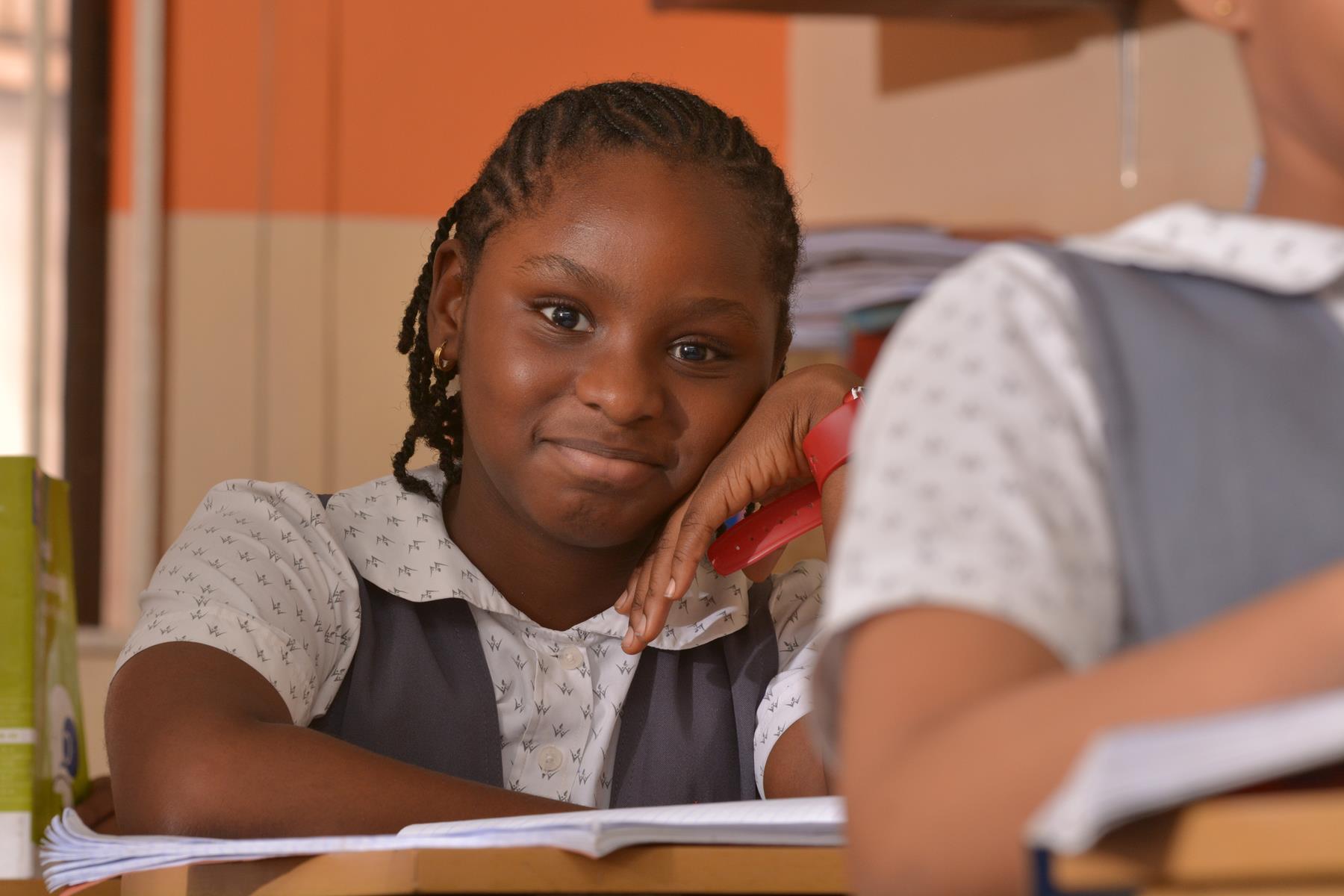 Early Years (12 Months – 5 Years)
Our early year curriculum has been planned to provide a strong academic and personal foundation from which our pupils can grow into the well-rounded person they are meant to be.
Thus, the main aims of our early years' program are to help children:
Extend their knowledge
Make choices and decisions
Build creativity
Become inquisitive and ask questions
Work collaboratively with others
Discover their interests and
Develop an understanding of themselves and the world around them Learn the important values that drive an upright individual
We achieve this through our Pampers' Early Years Foundation Stage (PEYFS) curriculum. This allows us to cater to the learning, development, and care of children from 12 months to 5 years old. PEYFS delivers quality early education and childcare experiences to all our young pupils. It recognizes that all children develop and learn at different rates and so our PEYFS curriculum is designed flexibly to meet the needs of all individuals. We recognize that every child is a unique individual and should have the opportunity to reach his or her potential so we allow every child to interact and explore his/her environment, develop his/her instrument of expression and work with their creative hands.
During our pupils' time in our early years' program, we teach them communication, literacy, arithmetics through topics like reading, writing, mathematics, insert topics taught to Pampers' nursery school children. We also teach creativity, social, physical and emotional development through our co-curricular and extracurricular activities such as arts and crafts, ICT, music, etc.
Click here if you have any questions
Primary Years (5 Years – 11 Years)
At Pampers', we believe that the world is becoming more accessible and possessing a global worldview and an international standard of learning will give our pupils a significant head start in their adult life. This is why we developed our very own Pampers Primary Curriculum (PPC), a unique mix of the Cambridge primary curriculum and Nigerian primary curriculum.
The Pampers' Primary Curriculum aims to:
Nurture the curiosity and creativity of our pupils
Develop their academic, social and emotional wellbeing encourage them to become independent and take responsibility for their learning
Help them develop a love for learning
Support their efforts to gain an understanding of the world and function comfortably within it
Help them to establish personal values that support an international mindset.
PPC is structured through curriculum frameworks in eight Cambridge subjects including English, Maths, Science, Global Perspectives, Digital Literacy, Music, Art and Design, Physical education. This is methodically, creatively, and harmoniously interspersed with Nigerian curriculum subjects such as Social Studies, Yoruba, Quantitative Reasoning, Verbal Reasoning, and Spelling. Our pupils are also groomed in the three domains of educational development: cognitive(thinking), affective(Values), and psychomotor(Physicality). This gives them the ability to function effectively and efficiently in playing their roles in the building of our nation in particular and the world in general.
Click here if you have any questions
Post Primary (11 years-16)
Rainbow College is our top-flight secondary school with a reputation for excellence in academics, moral standards and co-curricular achievements.
Our global approach to teaching and nurturing in an ideal environment allows us to raise genuine, well-educated, responsible, God-fearing and strong-minded students who go on to achieve amazing things.